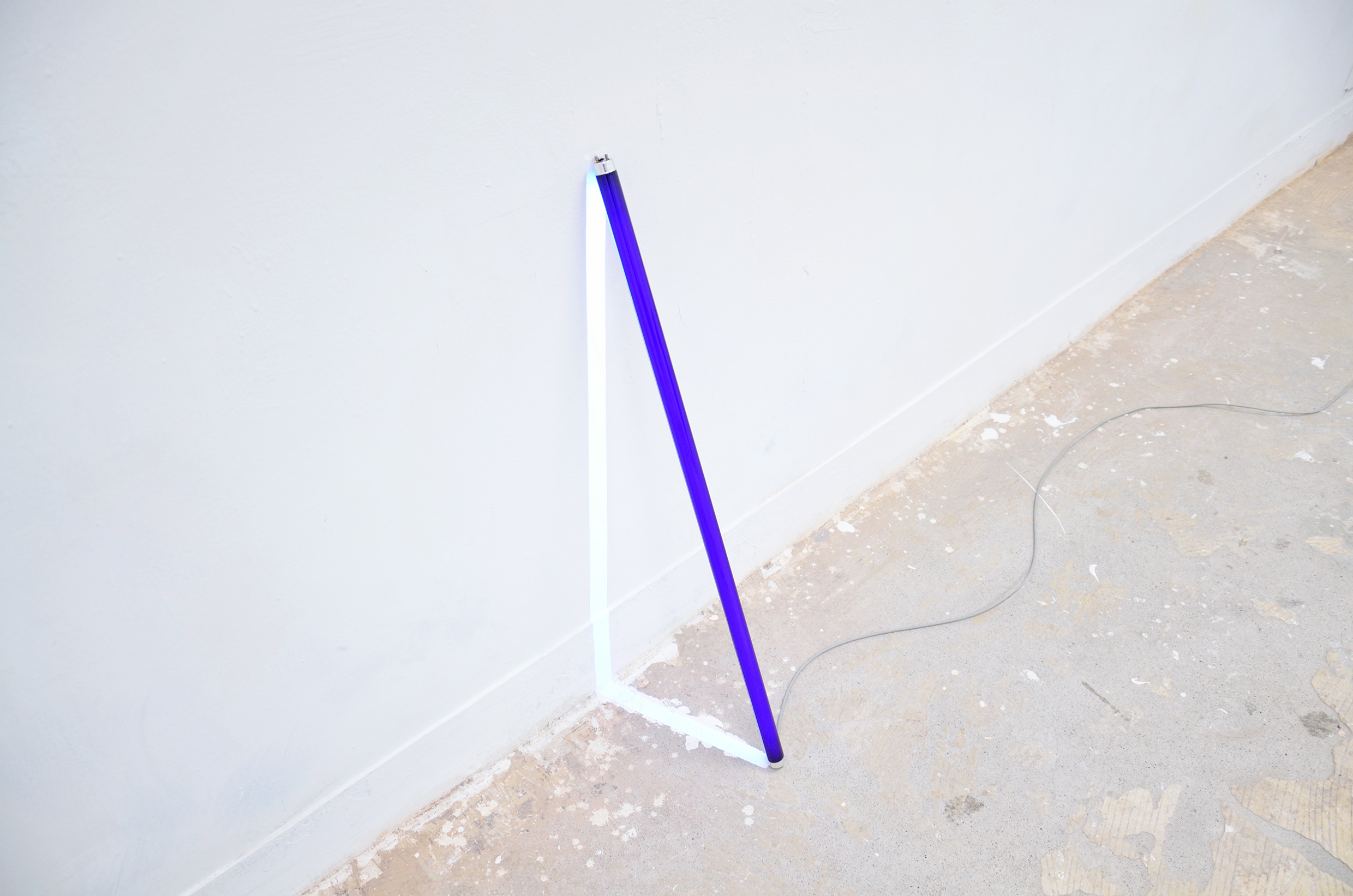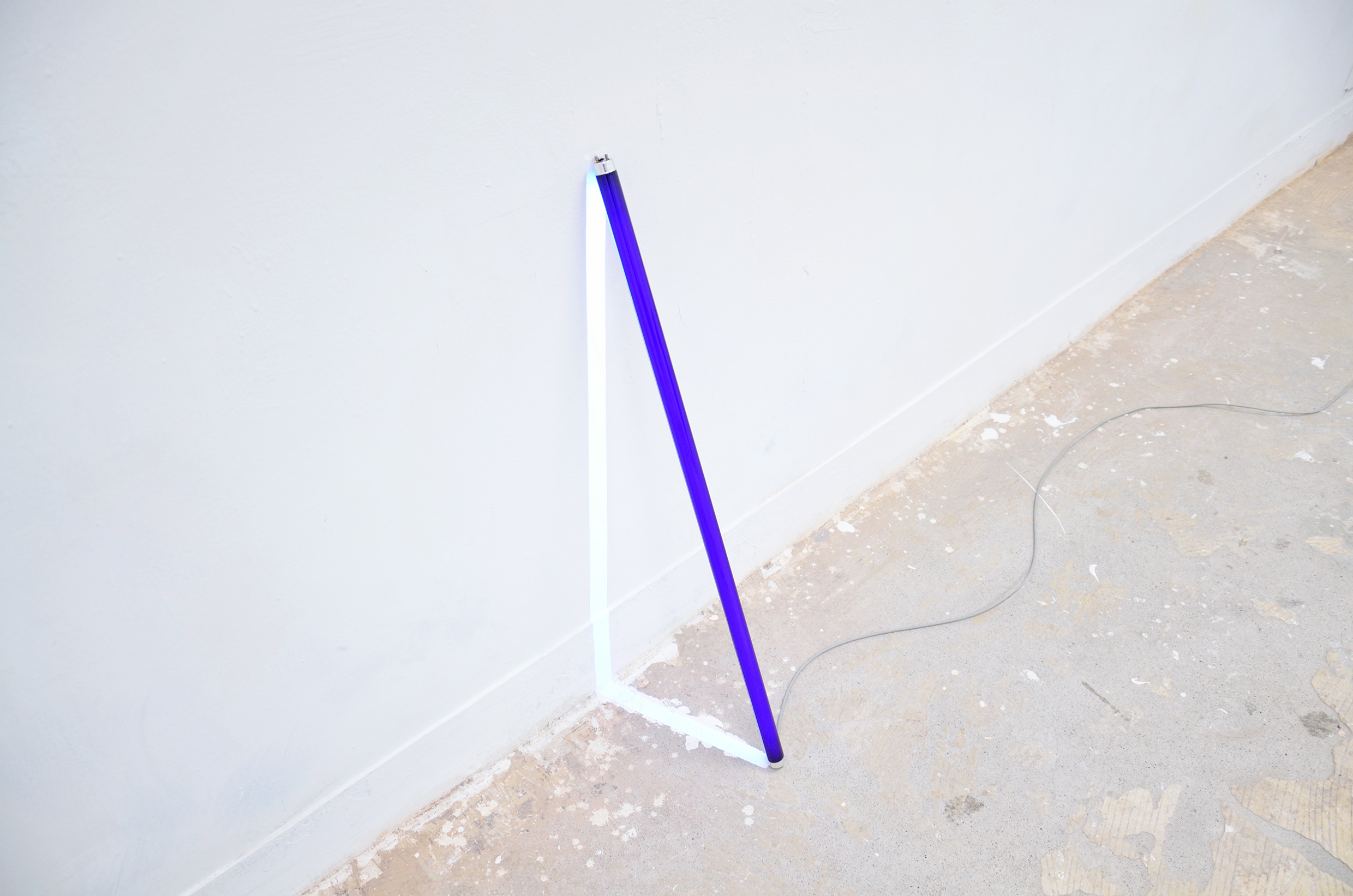 亮處
螢光漆、螢光燈管
依場地而定
Shadow Side
Fluorescent pigment, Fluorescent lamps
Site-specific installation
2017


自然世界中,當一個實體受光照的時候,便會出現它的影子。這個簡單的存在推論似乎無法適用於燈管——這個20世紀後發明的現代物件,因為當它發光時,無法以自身投射出它同時既是實體物件的影子。我透過螢光漆描繪著它的輪廓,使它在發光時能夠看起來像是擁有了屬於自己的影子,同時,透過螢光漆只反映於螢光燈的物質特性,使這個影子屬於它。藉由這個描繪的動作,我嘗試在紀錄某種存在的肖像。

In Nature, when an object is hit by light, its shadow appers. This simple principle, however, doesn't seem to apply to the light tube, a modern object invented in 20th century. Because when a light tube shines, it is not able to reflect its own shadow despite the fact that is also an object. Here I use fluorescent paint to outline a light tube, so it looks like having its own shadow when it shines. On the other hand, the fact that fluorescent paint only shines under fluorescent light also makes this painted shadow belong to the fluorescent light. With this gesture of outlining, I attempt to draw the portrait of a certain existence.