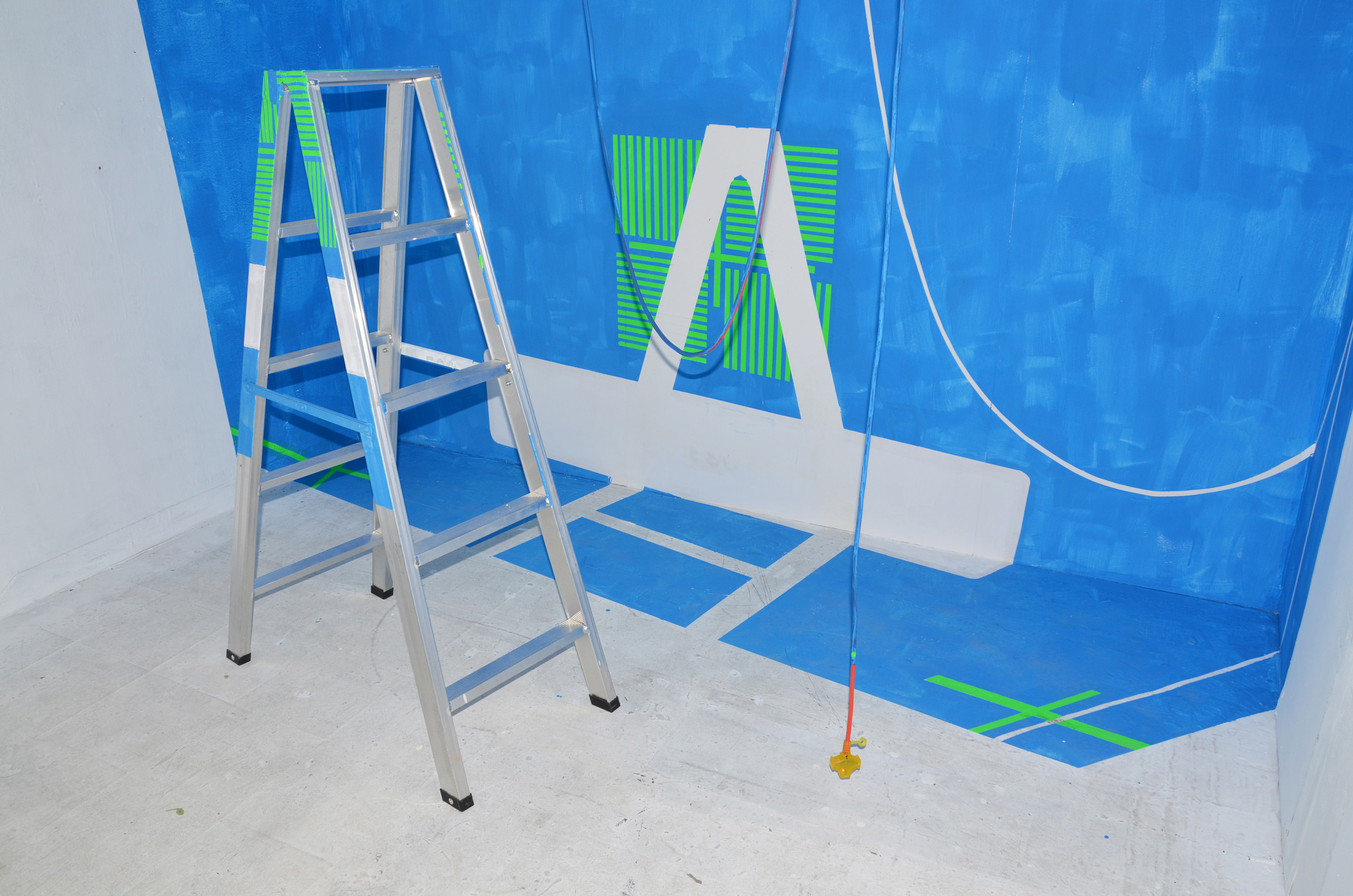 校準:投影
螢光水泥漆、螢光燈管、鋁梯、延長線
依場地而定
Calibrate: Projection
Fluorescent pigment, Fluorescent lamps, Aluminum ladder, Extension cord.
Site-specific installation
2017
在以往的佈展工作裡,已經完成的作品從倉庫抵達了展覽現場,陸續依著定位、鑽牆、掛畫、打光的例行程序,我大部份的工作內容是使它順利在展覽現場裝設完成,並將空間整理為一個適合觀看的場所。一件作品因為不同具體的勞動行為而被還原至另一個現場,其中絕大多數的時間,都是為了迎接「那刻」所做的準備,我重複這些勞動,依循著例行的工作視野,重疊「將至而未至」和「這裡」所作用的影像與時間。
At exhibition set-ups in the past, finished works arrived to exhibition venues from warehouses, and proceeding to a routine of positioning, wall drilling, hanging and lighting. Most of my responsibilities are to enable smooth and finished set up, and conduct a space suitable for looking.
A piece of artwork is represented again after different acts of physical laboring and relocated to another site, where preparations are to welcome that "moment" most of the time. I repeat the laboring, follow the sight of working routine, and overlay images and time of "soon to come moment" and "here".